¶ Scaffolds and Clients
In biological condensates, the scaffold and client nomenclature is used to discern the differing roles of their constituents in promoting the formation of the condensate. The scaffold-client definition applies not only to proteins but to nucleic acids as well.
A scaffold is defined by its necessity in promoting the formation of the particular condensate . A scaffold is usually multivalent, thus facilitating a wide array of interactions with multiple partners, collectively with high-avidity. Consequently, scaffold proteins invariable contain intrinsically disordered regions (IDRs) that provide multivalent binding sites .
A client is selectively recruited into the condensate, often via interaction with scaffolds but is itself not necessary nor sufficient in driving the formation of the condensate .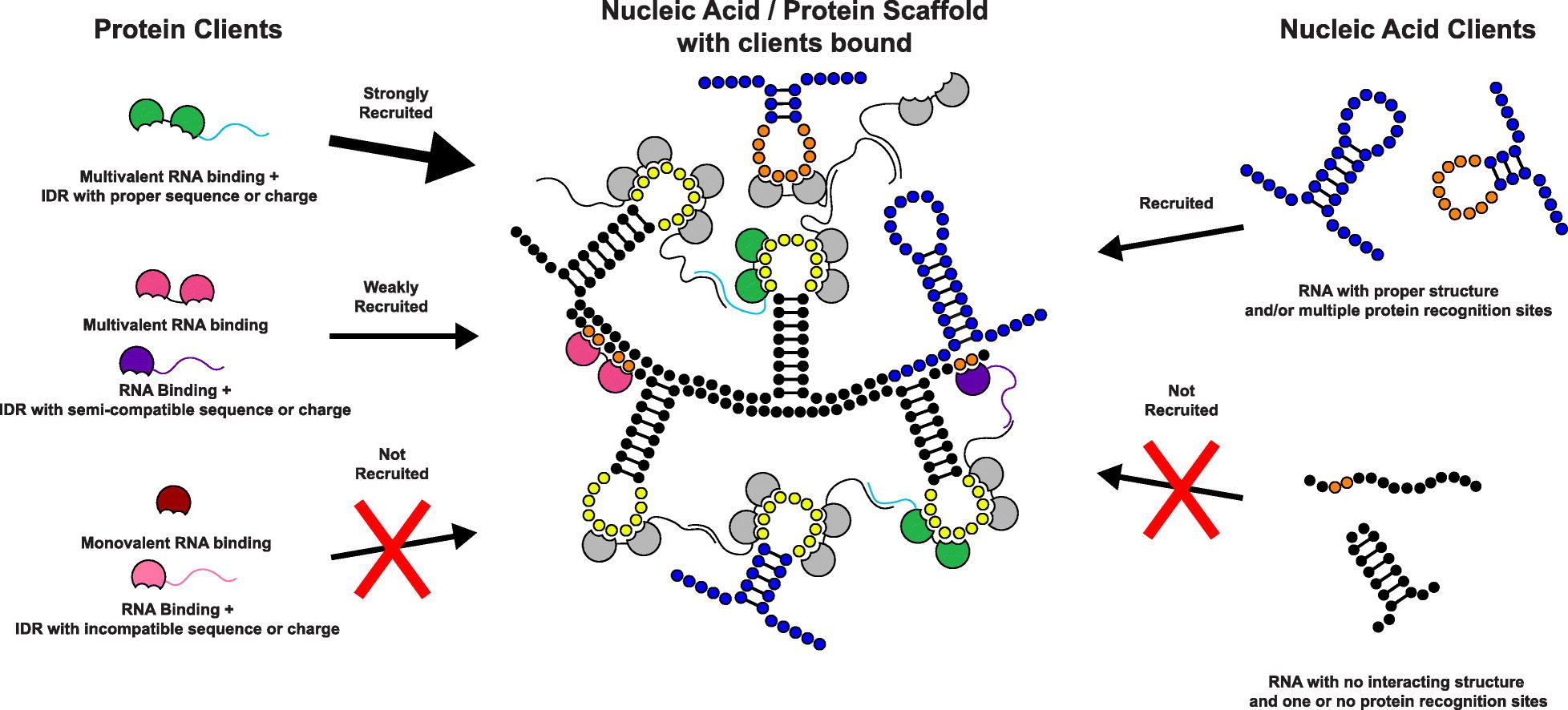 A diagram of the scaffold-client model showing the types of interactions that can drive client recruitment into a condensate.
Whereas the definitions suggest a binary classification, in natural condensates the scaffold-client model exists as a spectrum in which the constituents lie . Furthermore, the designation of a particular constituent as a scaffold/client is only relevant with respect to a particular condensate, i.e. a protein can be a client in one condensate but a scaffold in another, as was shown for the FUS protein .
We have redefined the proteins on CD-CODE and divided them into two groups, drivers and members.
Drivers: Proteins which have at least one of the following features.
Induce the formation of a condensate.
Are essential for the integrity of a condensate.
Clients: Proteins which are part of a condensate, but driven into it by driver proteins.